Kick off the season. Shop and enjoy local!
A HUGE thank you to everyone who came and enjoyed our second annual Hermosa for the Holidays weekend. We hope that you continue the season with the same excitement and support of local businesses. You can join our Shop Local Secret Santa Gift Exchange, enjoy our #SmallBusinessEveryday posts on social media, or even shop our holiday Gift Guide coming out soon!
Hermosa is the best place to be.
A special thanks to our sponsors. Without them, this event wouldn't happen. Scroll below to learn more.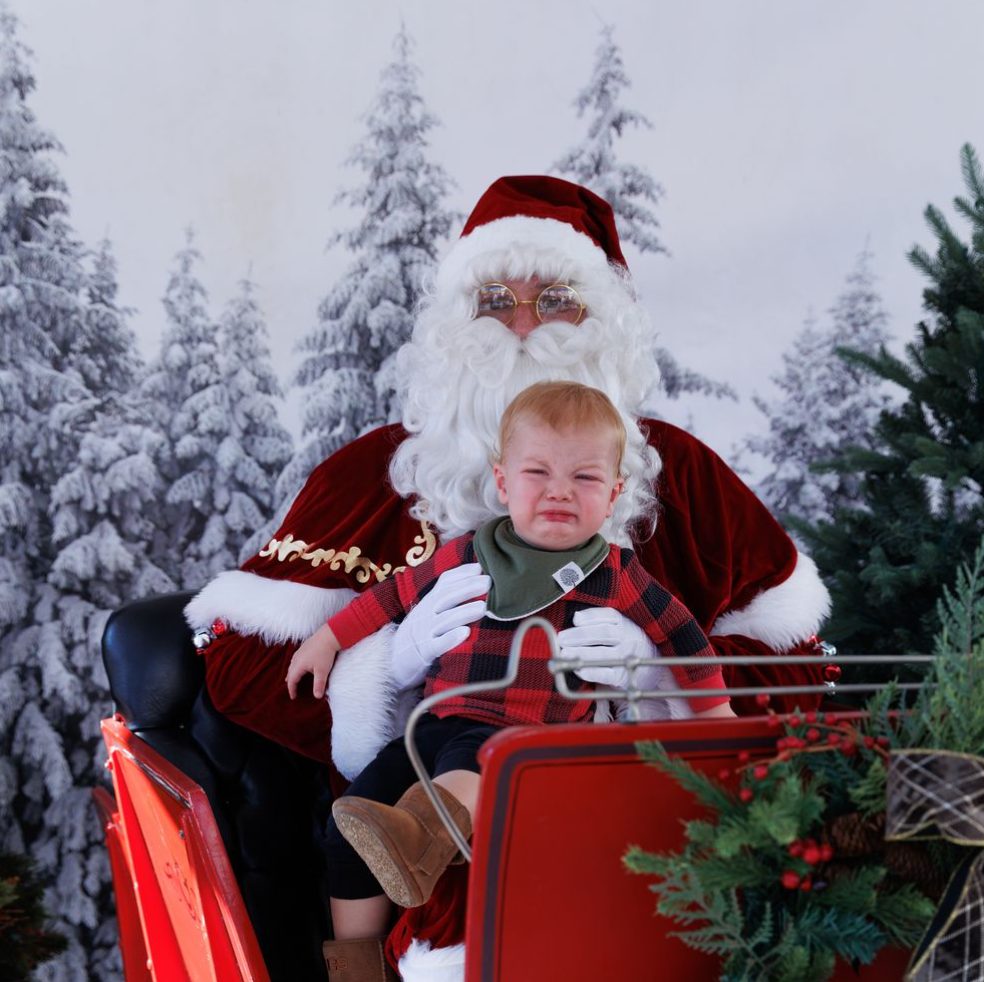 Did you have your photo taken with Santa? Click below to view the gallery and download your pictures. Thank you to our amazing photographer Michelle.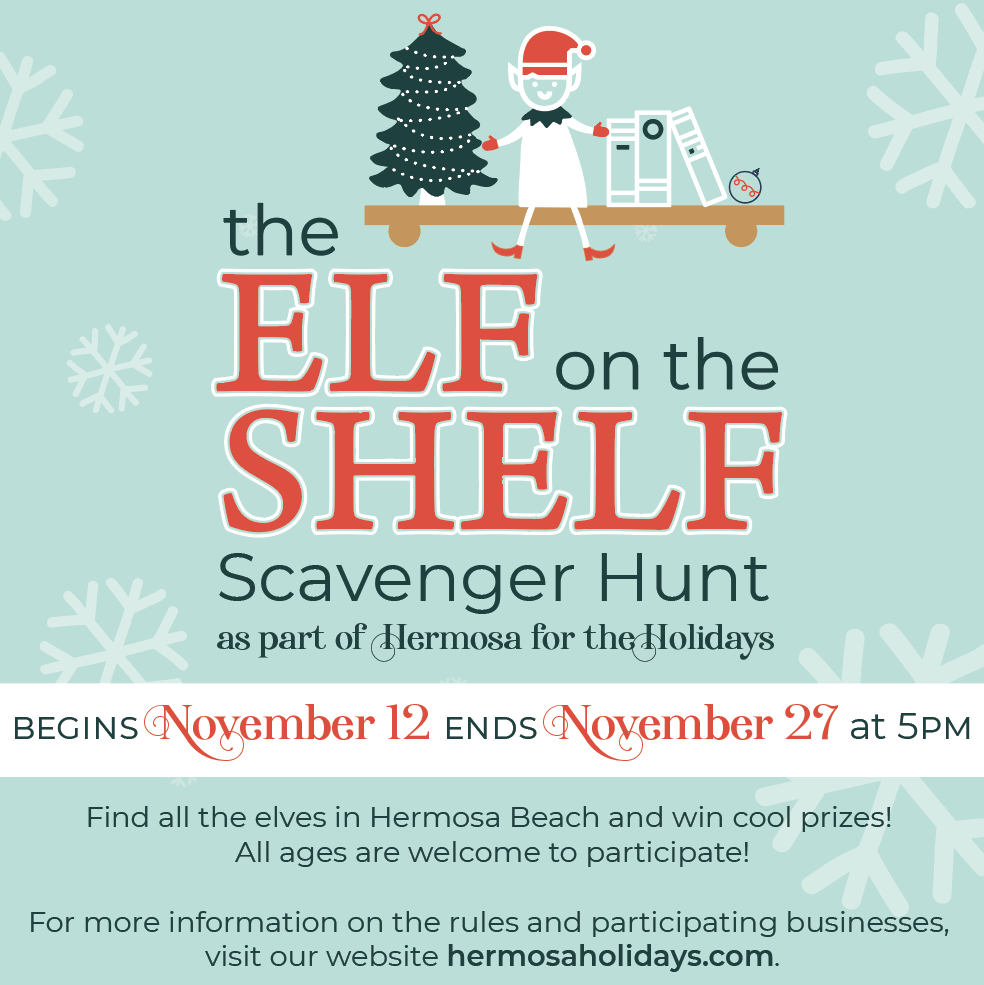 Find all the elves in Hermosa!
Shop at various downtown businesses and find the hidden elves on the shelves. Identity all 25* of the elves' names and submit your completed postcard at any of our drop-off locations to enter for a chance to win a prize! Drop-off locations: Gum Tree, Sol Baby, Spyder Surf, HB Chamber, Practical Magic, Sylvan Learning, or Star's Antique.
Hunt ends Sunday, November 27, 5pm. Winners will be selected and contacted December 1.
Participation Rules:
*A majority of the elves' names (20) must be filled out on the postcard in order to be qualified for a chance to win a prize.
All ages are welcome to participate. It's not just for kids!
All submitted postcards are checked for completion and accuracy and raffled to decide the winners. The first submitted postcard drawn in the 'raffle' wins the grand prize. All drawn postcards and winners after that will be contacted individually to pick up their prize at the Chamber of Commerce. Winners choose their prize from the 'prize bucket' so if you want more options to choose from - get to the Chamber first!
Have fun!
A huge thank you to our participating businesses...
...and a thank you to the businesses that donated prizes!
Hermosa Cyclery (grand prize)
Beach Bound Sports
Bestswimwear
Blue Rose
Coastal Lane Nail Bar
Cultured Slice
Fundamental Coast
Gum Tree
Lisa's Naturals
Maison Luxe
OsoPorto
Practical Magic Apothecary
SoHo Yoga
Sol Baby
Spyder Surf
Star's Antique Market
Treasure Chest
Undisputed Fight Academy
Vista
West Coast Sweat