Monday, February 6, 2023
5:00 PM
The Lighthouse Cafe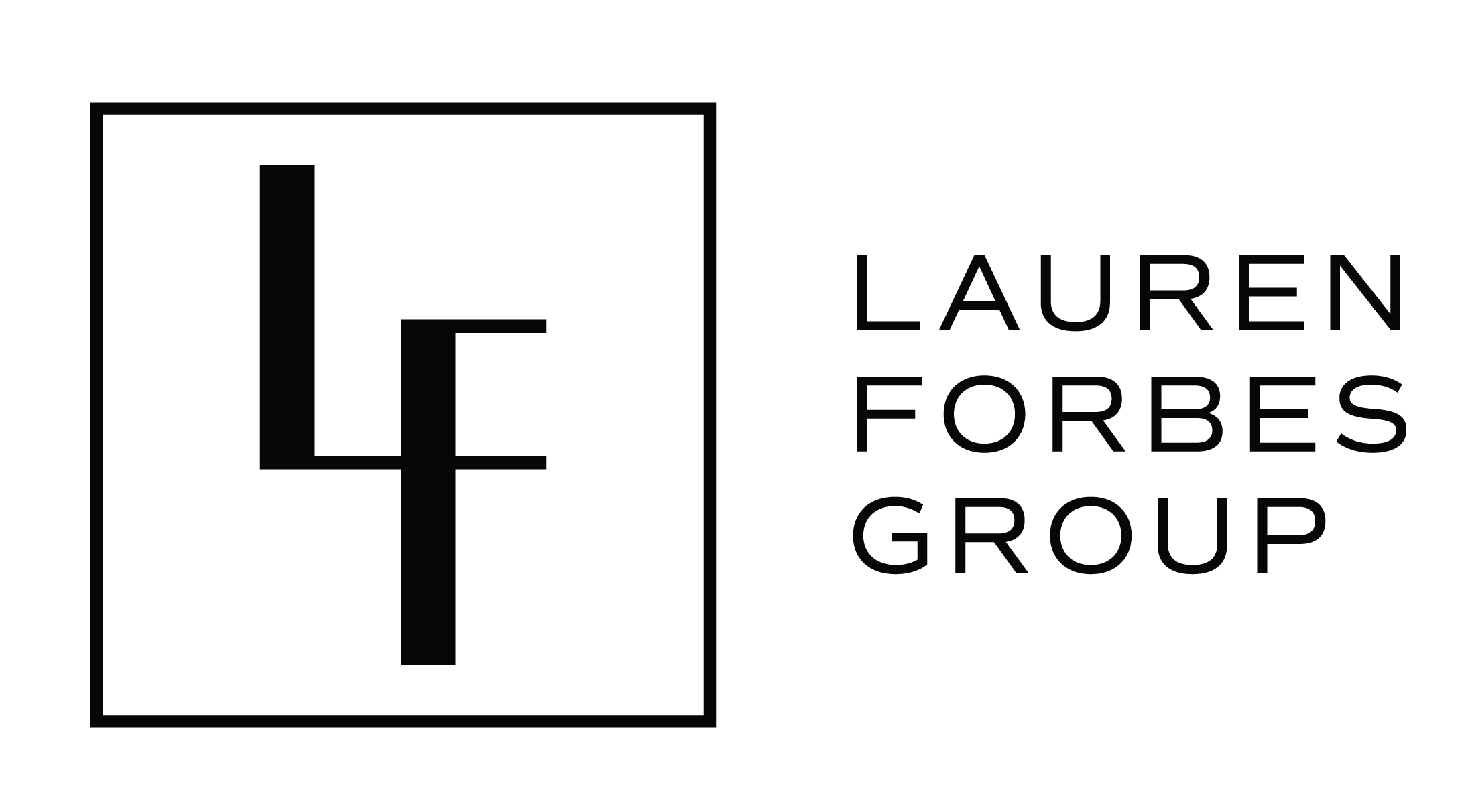 A long standing Hermosa tradition, the Chamber has been recognizing extraordinary citizens in Hermosa for many decades. This award goes to civic members who go above and beyond for their community. Someone who volunteers their time and talent to make the Hermosa Beach community an outstanding place to live. The following are the criteria:
Contributed significant time, energy and spirit in fields outside his or her professional life, without regard to personal gain.

A person whose civic and community service goes beyond "normal" responsibilities, creating a lasting and beneficial impact for all residents.

Actively participated in service, community, church or other organizations.

Any job-related task or duty for which nominees are paid a salary will not be considered.

All nominees must be living, reside or have a business in the Hermosa Beach Area and possess excellent personal character.

Previous recipients are not eligible.
FINALISTS
Margaret Bove-LaMonica
Maggie is all in when it comes making Hermosa a better place for kids. A Hermosa native, Maggie has spent the last decade serving the community through her work with the Hermosa Beach School Board. "Maggie for Hermosa Schools," as she was known during her campaign days, has sought to preserve Hermosa's unique qualities for the betterment of all residents, most importantly the daily inhabitants of View, Vista and Valley Schools. From her support of the "Keep Hermosa Hermosa" campaign to protect the South Bay to raising $59 million dollars in funding through Measure S, Maggie has been a force of good for the district. Most importantly, Maggie has been a constant and reassuring presence for local students and educators across all Hermosa campuses, proudly driving initiatives that pushed Hermosa's small district recently to be awarded a California designation of distinction. Beyond her volunteer efforts Maggie is a wife and mother of three, a non-profit executive, and an avid surfer. Maggie has worked with communities in Chicago, Los Angeles, New Orleans, San Francisco, France, and Morocco increasing equity and access for students but Hermosa is the only place she will ever consider to be "home." 
Mark Mamber
Mark Mamber is the President of the Hermosa Beach Little League. He and his wife live and work in Hermosa, and their two boys attend Hermosa Valley. As a modestly skilled, yet passionate surfer, Mark is a member of the South Bay Boardriders Club.  He has completed several 4th of July Hermosa Beach Iron Man races, with a personal record of 5 hours and 27 minutes.  Like so many before him, Mark fell in love with Hermosa Baseball and Clark Field the moment he stepped on its grass. For nearly a decade, Mark has served HBLL as a Coach, Board Member, and Executive Board Member. Hermosa Baseball has a near 75-year tradition of excellence and leadership, but Mark has taken it to the next level with an acute focus on the players, community inclusion, and making meaningful connections with the HBLL families. Alongside a dedicated team of HBLL volunteers, Mark works tirelessly to ensure their 1,000's of participants and parents have the most positive little league experience possible at Clark Field.
Rafael McMaster - Award Winner
Rafael McMaster is the Executive Director and Founder of Indivisible Arts, the South Bay Artist Collective and Resin.  His organization, Indivisible Arts, is a 501(c)(3) non-profit located in Hermosa Beach, that inspires creativity, consciousness, and connection through art.  During pandemic Rafael wrote and created the Creative Wisdom Tools program - an 8-week creative consciousness program that has helped support, inspire, and shift the consciousness of hundreds of local youth and teens - giving them the powerful tools of awareness, acceptance, intention, gratitude, compassion, forgiveness, and connection in their "toolkit" for everyday life.  Rafael has lived in Hermosa for 17 years, and is hopeful and intentionally focused on living in Hermosa Beach for the rest of his life with his wife Tera - raising their five kids and rambunctious dog in the beautiful beach town.  Rafael has given over 7500 volunteer hours of service to Indivisible over the last 7 years, while creating partnership programs to support youth with DaVinci RISE, Richstone, Walk With Sally, Friendship Foundation, Beach Cities Health District, and the Hermosa Beach school district. 
HOW TO VOTE: All current Chamber members and representatives in good standing will receive a ballot in their email Wednesday, January 18, 2023. Ballots must be submitted by Friday, January 27, 2023. 
The Best of Hermosa award distinguishes the very best of business in Hermosa Beach. It is presented to a business that has a major presence in the city, excels in quality customer/client service, is favored by locals, and respected by its employees. The recipient also exemplifies excellent Hermosa citizenship in giving back to the community in which it operates, and has a culture that enhances the lives of its employees and neighbors.
FINALISTS
Gum Tree
Will and Lori Ford, opened Gum Tree Shop and Cafe on November 1, 2008.  Gum Tree is a true family business, Will runs the cafe and handles the books, and Lori runs the shops and handles the marketing.  They make a great team, and along with their incredible staff, they strive to give their customers the very best experience every day.  They are happy to have created a business that has become a gathering place for this wonderful community, and they are beyond honored to have been nominated for this award.
The Lighthouse Cafe - Award Winner
The Lighthouse Cafe remains a unique live music and full service bar/restaurant destination, featuring a wide spectrum of performances 7 nights a week while continuing to honor its jazz music roots. The Lighthouse Cafe aims to create a welcoming atmosphere where guests are able to celebrate, dance or enjoy an incredible well balanced cocktail and enjoy making memories with friends and family
Soho Yoga
SoHo Yoga is a fitness studio where all bodies at any walk of life can experience everything that movement has to offer. With movement and heart as the guide, inspiration is pulled from elements of yoga, functional fitness, dance, pilates, and a whole lot of soul to clear the channels between heart and head. SoHo Yoga is a place for replenishment, discipline, connection, and community. Offering heated, non-heated, beach, and online classes, SoHo Yoga is accessible for the novice mover, while challenging even those with years of experience!
HOW TO VOTE: All current Chamber members and representatives in good standing will receive a ballot in their email Wednesday, January 18, 2023. Ballots must be submitted by Friday, January 27, 2023. 
Recognition of a new business that opened in the last three (3) years and has positively impacted the greater Hermosa Beach community. Must be physically located in Hermosa Beach. This award is for entrepreneurial spirit!
FINALISTS
Cultured Slice Sandwich Shop - Award Winner
Opening this past June and the sister store to Cultured Slice Cheese Shop, Cultured Slice Sandwich Shop is owner Solange Comer's newest addition to the Hermosa Beach community. The shop specializes in carefully curated creations, mostly sandwiches, ranging from well-known classics to out-of-the-box originals, all with an eccentric, playful flare and providing the perfect lunch hub to satiate both familiar and undiscovered cravings that will have you savoring every bite. It also features ideal sandwich pairings with unique, flavorful chip and drink selections, as well as Stoked Chocolates that are done in-house. With owner Solange Comer at the helm, Cultured Slice Sandwich Shop is focused on serving good, high-quality food to the amazing people that support the business and will continue striving to be as active in the community as possible. 
RYLA
RYLA is a coastal restaurant from L.A. chefs Ray Hayashi and Cynthia Hetlinger, in partnership with veteran restaurateurs Mike Simms and chef David LeFevre. RYLA serves seasonal California cuisine with an emphasis on chef Hayashi's Japanese heritage along with a touch of Taiwanese flavors from chef Hetlinger's upbringing. RYLA is located in Hermosa Beach, just a stone's throw from the Pacific, and is open for dinner service 7 days a week, along with weekend brunch.
Vista
Vista has quickly become a local hangout for all of the Hermosa Beach community, young and old (silent discos are a huge draw for all ages). The location has been underserved for years and finally has a restaurant to be proud of, providing an elevated experience, unlike any other on Hermosa's Pier Plaza (Cal-Nesian cuisine and tiki style drinks). Vista has ingratiated itself in Hermosa Beach not only through charity, but by providing locals an opportunity to be part of the team as well. Located on the corner of the strand and the pier plaza, it looks to be a cornerstone of Hermosa Beach dining scene for years to come.
HOW TO VOTE: All current Chamber members and representatives in good standing will receive a ballot in their email Wednesday, January 18, 2023. Ballots must be submitted by Friday, January 27, 2023. 
Special recognition to honor a Chamber member who went above and beyond in 2022 to help support the Chamber of Commerce, its events and/or its projects. Support comes in all shapes and sizes and can include financial contributions, volunteer time, or advocacy. Can be a business owner, manager or individual member.
FINALISTS
GEM (Global Event Medicine)
GEM (Global Event Medical) was created to fill the void in local medical coverage for all Chamber events in Hermosa Beach. Residents Dr Arlene Vernon MD and Katie Vernon, NP saw the need to provide first aid and a standby presence for the Chamber team in the event of a medical emergency. GEM provides safety standby (replacing the cost of an ambulance standby) first aid and heat-related assistance to the community at no cost. Both Arlene and Katie have extensive Emergency Medicine and flight nursing training and experience and love to donate their time to health, education and care locally. 
Kaci McCrossen
Kaci Mccrossen, the owner of Flip Your Energy, Energy Awareness Coach sought help to grow her business through the Hermosa Beach Chamber of Commerce President, Jessica Accamando and with a 30 minute conversation they created a Women's Business Networking Group, HERmosa Circle where she is President. Recognizing the need for Women in our community to support each other and spread the word that we are stronger togetHER became her mission. She volunteers and dedicates her time to all Hermosa chamber events and hosting every other month networking events through HERmosa Circle. In addition, she is currently in the Leadership Hermosa Class of 2023, learning more about how to get involved in the community to make a difference and support local business' as well as helping the class on the fundraising team to bring the blue butterflies to our green belt for the community to enjoy. 
Laura Peña - Award Winner
Laura Peña is the embodiment of love for her community, passion, and activism! As a proud business owner in Hermosa Beach for over a decade who continually strives to improve her community by advocating at our city meetings on topics such as public safety, improved lighting, beach access, live music, and outdoor dining. Laura spent the last two years volunteering at Fiestas, Hermosa for the Holidays, Sidewalk Sales as well as joining our city's Economic Development Advisory Group which contributed to the approved Wayfinding, Signage, and Lighting Projects for our commercial corridors. As a member of both our Chamber's Advocacy and Economic ACTION Committees, Laura continues to help our city improve its communication and outreach while representing both residents and businesses in our Zoning Code meetings which haven't had a comprehensive update in over 40 years. Laura continues to show her limitless love and support because she truly believes Hermosa is the "Best Little Beach City" as well as reminding others that YOUR VOICE MATTERS!
HOW TO VOTE: All current Chamber members and representatives in good standing will receive a ballot in their email Wednesday, January 18, 2023. Ballots must be submitted by Friday, January 27, 2023. 
 A Hermosa Beach business or organization that has been in existence for 10 years or more and has consistently made an impact on the greater Hermosa Beach community. Business nominees can be any type of business but must be physically located in Hermosa Beach.
FINALISTS
Hammitt
A nomination for Hermosa Beach's Legacy Award is serendipitous, as this marks Hammitt's 15th year of handbags, larger than life parties, and community service. Known across the town and now nation for their iconic rivets, Hammitt has hosted some of the South Bay's most memorable events, including their most recent "Hammittland" extravaganza. Their brightly lit - and always decorated - building shines as a beacon on PCH, and their team shines as a beacon in the community, contributing time and resources to a myriad of causes for local schools and youth. 
Paisanos
Visitors and locals to Paisano's New York Style Pizza and Pasta all agree — the crust, the toppings, the cheese, the sauce, the fresh pastas, all the food …and especially the friendly and animated 'typically Italian' service and atmosphere are all the real thing. This is it, the good old neighborhood New York Italian pizza place thriving right here in Hermosa Beach! From the streets of New York to the streets of Hermosa Beach, our old world family recipes bring the authentic New York style pizzeria west from New York. Fugetaboutit!
Comedy & Magic Club - Award Winner
For more than 40 years, the comedy club has been a staple in Hermosa. Mike started the club when he was only 24 years old and has hosted some of the most iconic talent over the decades. To this day, several legendary comics regularly check in with Mike and help keep the club current and relevant.
HOW TO VOTE: All current Chamber members and representatives in good standing will receive a ballot in their email Wednesday, January 18, 2023. Ballots must be submitted by Friday, January 27, 2023. 
A local nonprofit organization that has greatly contributed to the culture of Hermosa Beach. The nonprofit nominees should have demonstrated contributions to both residents and businesses and be a true partner in the community. Any nonprofit located in Hermosa or serving the Hermosa Beach community is eligible.
FINALISTS
Indivisible Arts
INDIVISIBLE ARTS is a South Bay 501(c)(3) dedicated to cultivating creativity, consciousness, and connection through the arts.  We are on the precipice of mental health crisis and we know that creativity, consciousness, connection and community are critical parts of the holistic solution.  With something for everyone, Indivisible Arts - at our Hermosa Beach headquarters, Resin - offers creative consciousness afterschool arts programming, a transformative high school volunteer program, summer surf x art camps, and partner programs with Walk With Sally, Friendship Foundation, and DaVinci RISE (youth connected to the foster care and criminal justice system) for whom we teach the Creative Wisdom Tools.
Kiwanis Club of Hermosa Beach - Award Winner
The Hermosa Beach Kiwanis Club has been in Hermosa Beach since 1926 (96 years) and we feel blessed to have a strong active membership which allows us to make a significant difference in ours and surrounding communities. Every year the HBKC provides support for 55+ charities and worthy recipients along with 40+ scholarships and those organizations and students count on us to have the funds necessary to continue our historic support. In the last decade, The Kiwanis Club of Hermosa Beach has raised and distributed over $1,000,000.00. The pandemic has struck a hard blow to all of us, especially service organizations like ours. Thank goodness we had a reserve to cover expenses the last couple of years.
South Bay Music Connection
South Bay Music Connection is a nonprofit passionate in their support of youth, teen and young adult musicians - providing places to showcase their talent and hard work. They create events, partner with venues, supply a professional stage, PA system and sound engineers giving the artists an experience of a lifetime. Since the inception in 2018, they have created an inclusive environment which encourages peer support and camaraderie and have seen some of the young musicians go off to start music careers and attend music colleges.
HOW TO VOTE: All current Chamber members and representatives in good standing will receive a ballot in their email Wednesday, January 18, 2023. Ballots must be submitted by Friday, January 27, 2023. 
Recognition to a local restaurant that is a Hermosa Beach fan favorite. Serving delicious food day in and day out, and at the top of everyone's "favorite" list. No limits to size or type of restaurant. 
FINALISTS
Barsha
Husband and wife, Adnen and Lenora Marouani co-own Barsha. Their menu is a modern take on Adnen's Tunisian roots. Couscous, called kosksi, is the national dish of Tunisia. The couple always wanted a welcoming restaurant space that would allow them to share with the community their passion for food, wine and their cultures. The menu is a modern twist on Adnen's Tunisian roots and Lenora's desire to keep innovating, exploring new flavor combinations and using food to connect and learn about other cultures. Chef Lenora has a unique take on dishes with attention to detail, flavor combinations, and heavenly aromatics.
Fox & Farrow
Fox and Farrow, in a little more than a year since it opened, has developed a reputation for having the most unique, creative and delicious food in the South Bay.  Combined with attentive and personal service, a beautifully designed but extremely comfortable room and a fabulous cocktail list, Fox and Farrow is THE place for date night, dinner with friends and family, and any time an event calls for great food and great times.
Martha's - Award Winner
Martha's in Hermosa Beach has been a part of this coastal community for almost 40 years and it's where the locals go to get their weekend champagne brunch on! Martha's is always serving up delicious breakfast & lunch with consistently excellent service that makes you want to come back again and again. Come enjoy the fun & relaxing atmosphere at this neighborhood favorite just steps from the sand.  "It's always hermosa in Hermosa"!
HOW TO VOTE: All current Chamber members and representatives in good standing will receive a ballot in their email Wednesday, January 18, 2023. Ballots must be submitted by Friday, January 27, 2023. 
This award is for the service industry businesses who deliver quality service to the Hermosa community. Can include anyone from real estate agents to salons. If you provide a service, this category is for you. Top notch service in true Hermosa style.
FINALISTS
@Mike's Guitar Shop - Award Winner
@Mike's is a local guitar shop built on the love for the instrument and the commitment to help people with their passion to play better.  Climbing up on 9 years of meeting so many interesting friendly musicians and helping them with custom built guitars, and "setting up their tools". The Parlor is built on service, quality, and helping guitar players local and around Los Angeles find the guitar of their dreams, or unlock their favorite instrument's potential. All of this, just steps from the sand in Hermosa Beach.
The Londoner Salon
The Londoner Salon's priority is excellence. The Londoner is a full-service salon dedicated to providing the highest caliber of services. Our team ceaselessly strives to be exceptional, valuing our clients' needs, desires, and experience above all else. We lead with gratitude, knowing each person who comes through our doors chose us with intention. Our entire team respects this responsibility, letting it fuel our excellence and define our brand.
Maximus Salon
Maximus salon was founded in 1985 on following three principles that are true for business as they are for any  community:
~Treat  clients as  your valued guests at your home! 
~Business is personal! Treat others the way you want to be treated!
~Beauty is vibrancy!  It happens effortlessly as the result of listening deeply to what the needs are and finding creative means to address them!
HOW TO VOTE: All current Chamber members and representatives in good standing will receive a ballot in their email Wednesday, January 18, 2023. Ballots must be submitted by Friday, January 27, 2023. 
2022 Best of Hermosa Photos
Photos by Hermosa Chamber member Lana Imbagliazzo with Lana Lee Photography www.lanaleephoto.com. Please give proper credit when sharing.