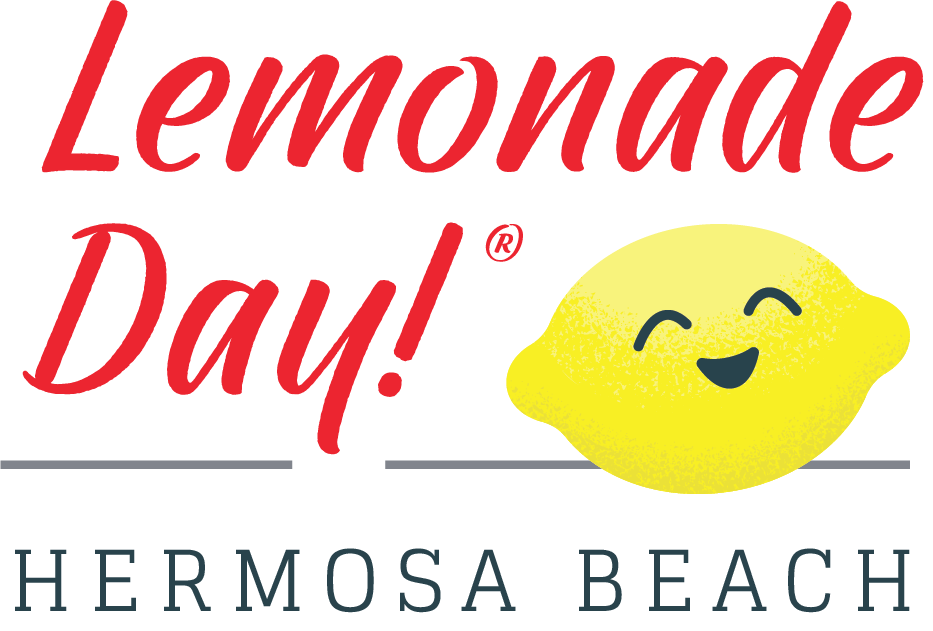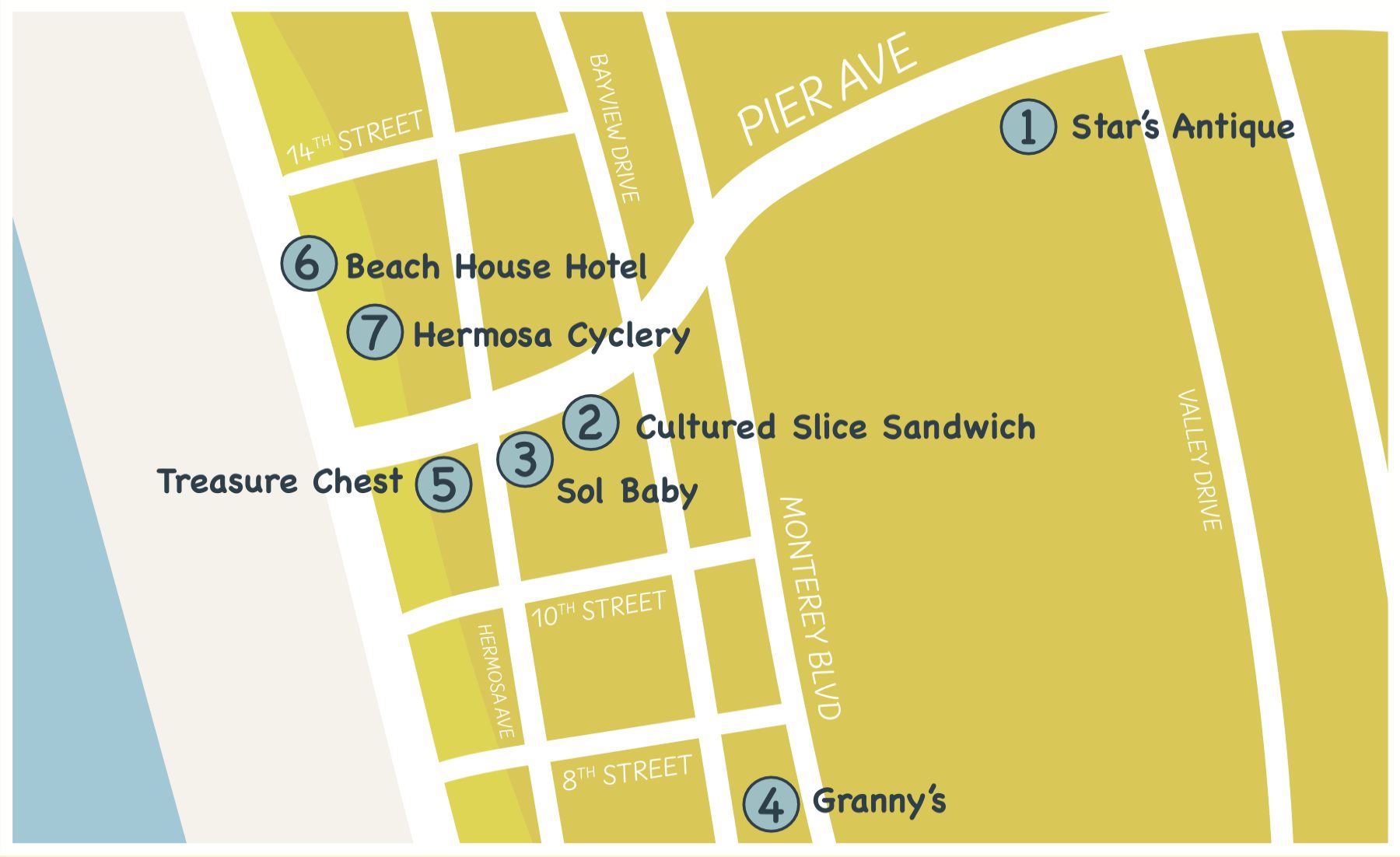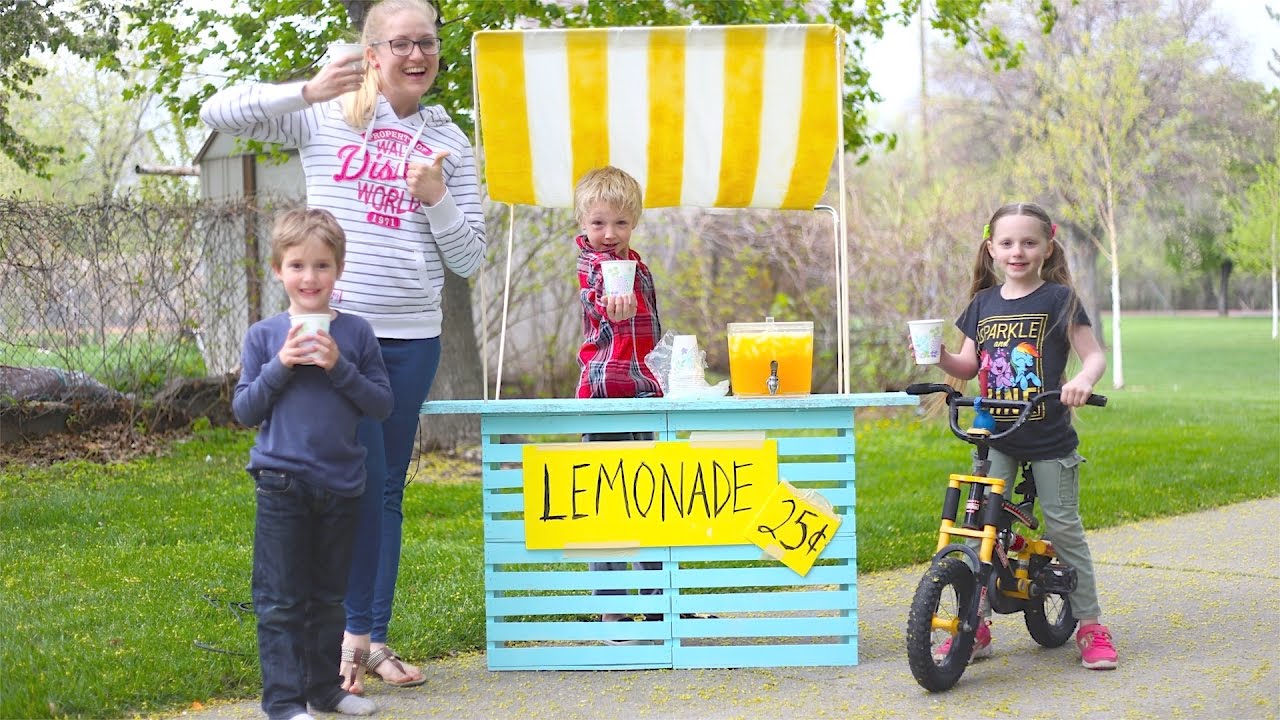 As part of the Lemonade Day festivities, we're hosting a scavenger hunt to encourage folks to patronize our young entrepreneur's lemonade stands! Pick up a post card at the Chamber of Commerce, or any lemonade stand, and identify all 7 lemonade stands for a chance to win a prize!* Drop off the completed post card at the Chamber of Commerce at 120 Pier Avenue by Monday, August 7 at 5pm. 
Stand Locations:
Star's Antique - 526 Pier Ave
Cultured Slice Sandwich Shop - 136 Pier Ave
Sol Baby - 124 Pier Ave
Granny's - 635 Monterey Blvd
Treasure Chest - 50 Pier Ave
Beach House Hotel - 1300 The Strand
Hermosa Cyclery - 20 13th St
Participation Rules:
All ages are welcome to participate. It's not just for kids!
*All submitted post cards are checked for completion and accuracy and raffled to decide the winner. The first submitted postcard drawn in the 'raffle' wins the grand prize!
Have fun!
The Hermosa Beach Chamber of Commerce and Leadership Hermosa Beach are proud to bring 'Lemonade Day' to Hermosa, Sunday, August 6, 2023.
Lemonade Day is a national project with many communities participating around the nation. Hermosa Beach is new the program and we're excited to have Hermosa students participate.
The purpose of the project is to encourage and support young entrepreneurs and teach them what it takes to run a business. Our young entrepreneurs are students in grades 3-8 who either attend a Hermosa School OR live in Hermosa Beach.
We have enrolled several businesses around town who have happily agreed to host our students and their lemonade stands. All students must select one of the listed businesses and directly ask the business if they will host them. This gives students the power to select their location AND make a great relationship with a business host. All stands will be paired with a business (there are no neighborhood booths).
We have scheduled Lemonade Day during our Hermosa Beach Summer Sidewalk Sale weekend. This means that there will already be a large crowd of visitors and locals in Hermosa and this maximizes the opportunity for our student entrepreneurs! Folks who visit our stands will not only receive a map of all Lemonade stands, we'll also be having a competition and patrons can vote on their favorite booth and win prizes for visiting multiple booths!
The student winner will get an opportunity to compete at a national level.