Hermosa for the Holidays | November 18-20
Saturday  12-9pm  |  Sunday  12-9pm
Hermosa for the Holidays is a 2-day festival to kick off the holiday season—full of live music, carnival rides and  games, holiday themed activities and over 50 local artisans. This marks the third year of Hermosa for the Holidays with 15,000 attendees each day.
Hosted by Hermosa Beach Chamber Foundation, this community event provides activities, and services to the City of Hermosa Beach that cultivate a sense of community, tradition, and goodwill.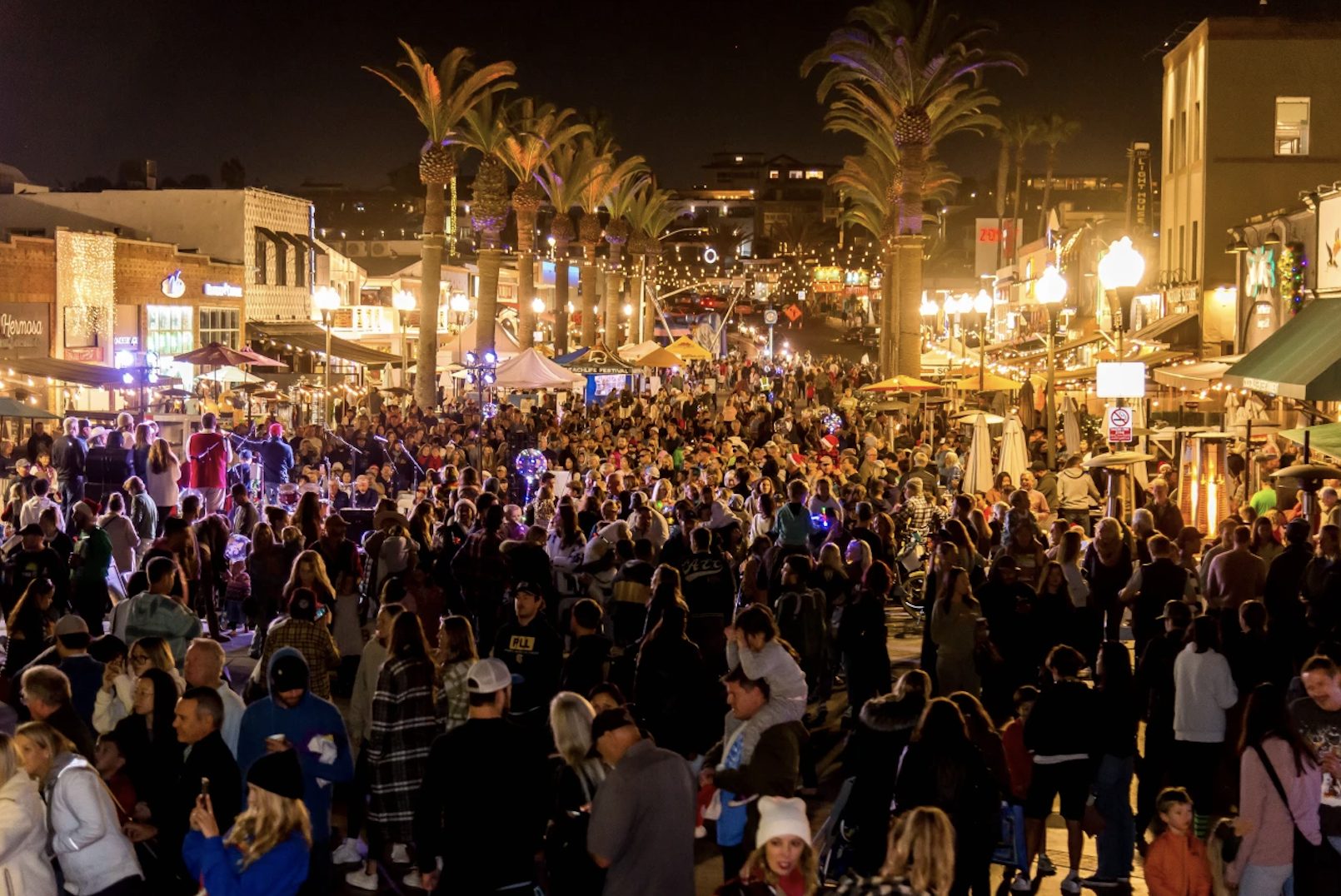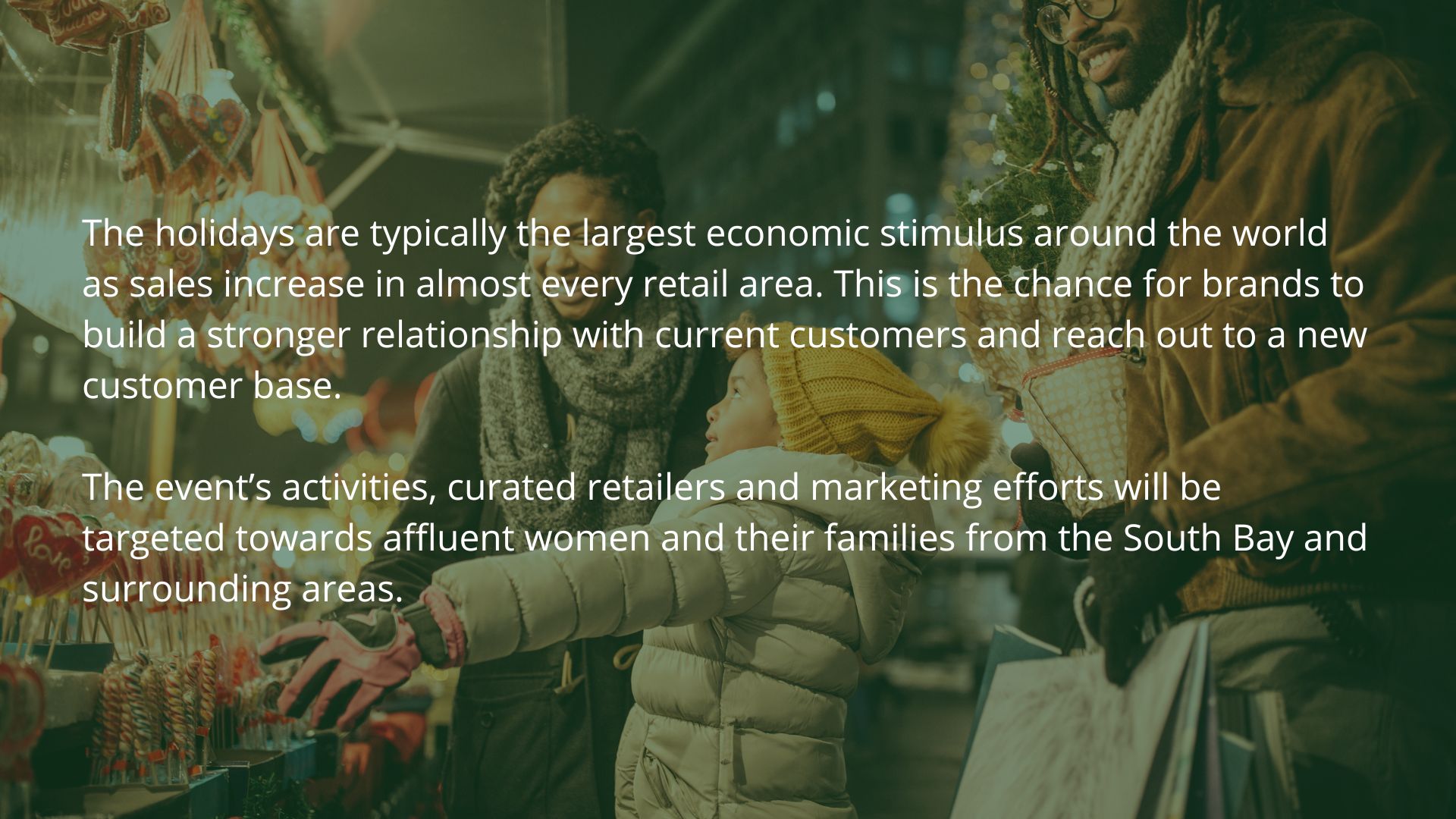 Hermosa for the Holidays combines our most treasured holiday traditions in Hermosa Beach.  We welcome over 15,000 attendees over the course of the weekend. Going into our 3rd year, our newly expanded footprint allows for more participation by all.
Audience Profile
15,000+ attendees

Families and Adults

Southern California Region

Upper Middle Class

Average spend over $200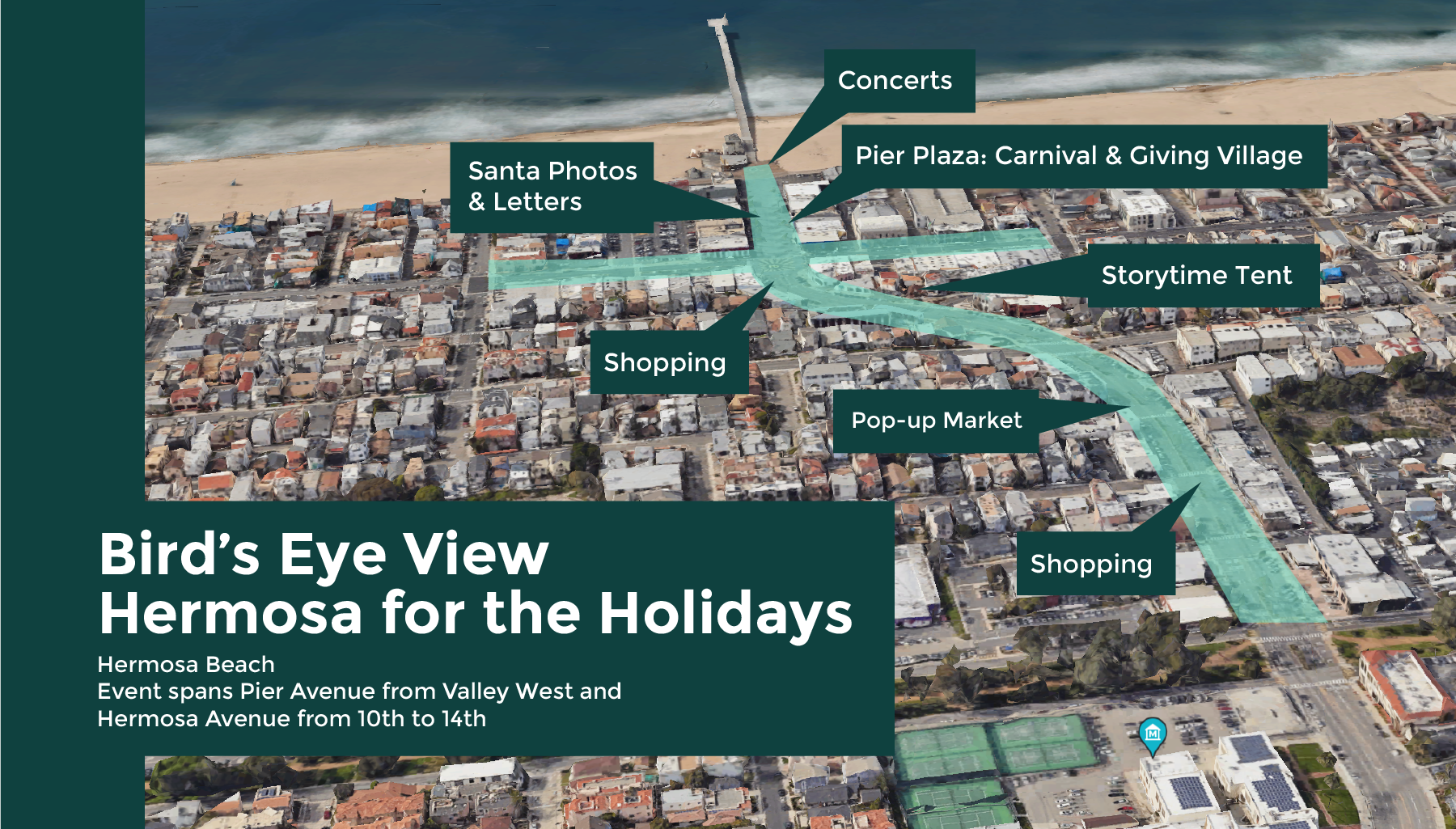 Hermosa for the Holidays is such a large and magical festival that there are several ways businesses, individuals and nonprofits can participate. Click a button or scroll below.
Partnerships are the lifeblood of this community treasured event. Sponsor an area, be a level sponsor, or create a tailored sponsorship that fits your company's needs. There are many opportunities and if there's something you don't see, but would like to implement, let us know!
Presenting sponsorship

Area Sponsorship: Storytime Tent, Letters to Santa, Pictures with Santa, Santa's Workshop, Carnival, Local Artisan Village

Company branding on the event website linked to sponsor website/online store

Digital advertising

Social media (10,000+) @trulyhermosa @hermosachamber @hermosaoneig

eNewsletter (4,000+)

Promo email list (16,000+)

Logo/company name on print ads and press

Verbal acknowledgement on main stage

Banner placement in prominent areas

Branded and customized activations

Inclusion in event map (digital and print)

Tickets

Other assets to brand:  volunteer/staff t-shirts, selfie stations, shopping bags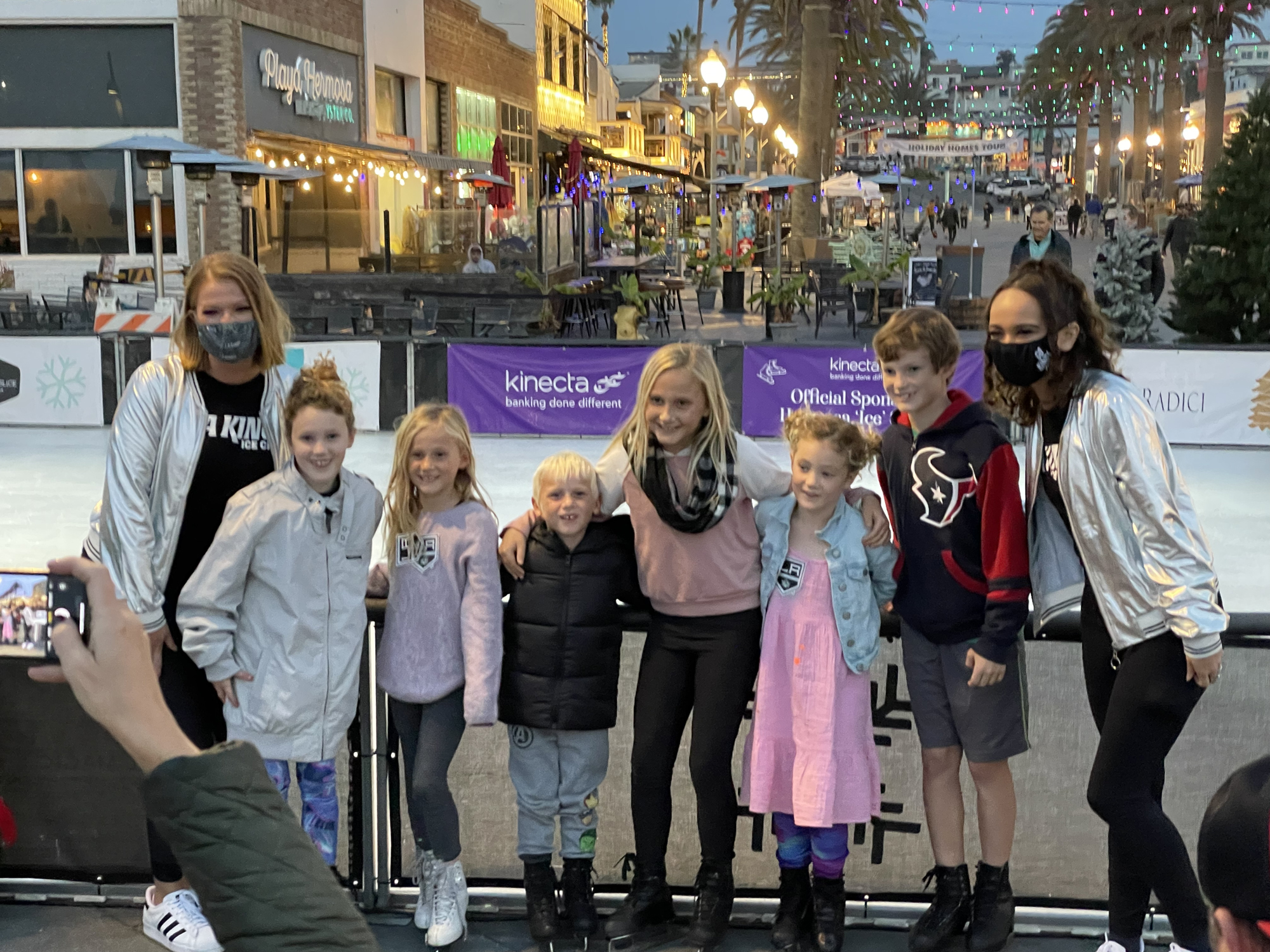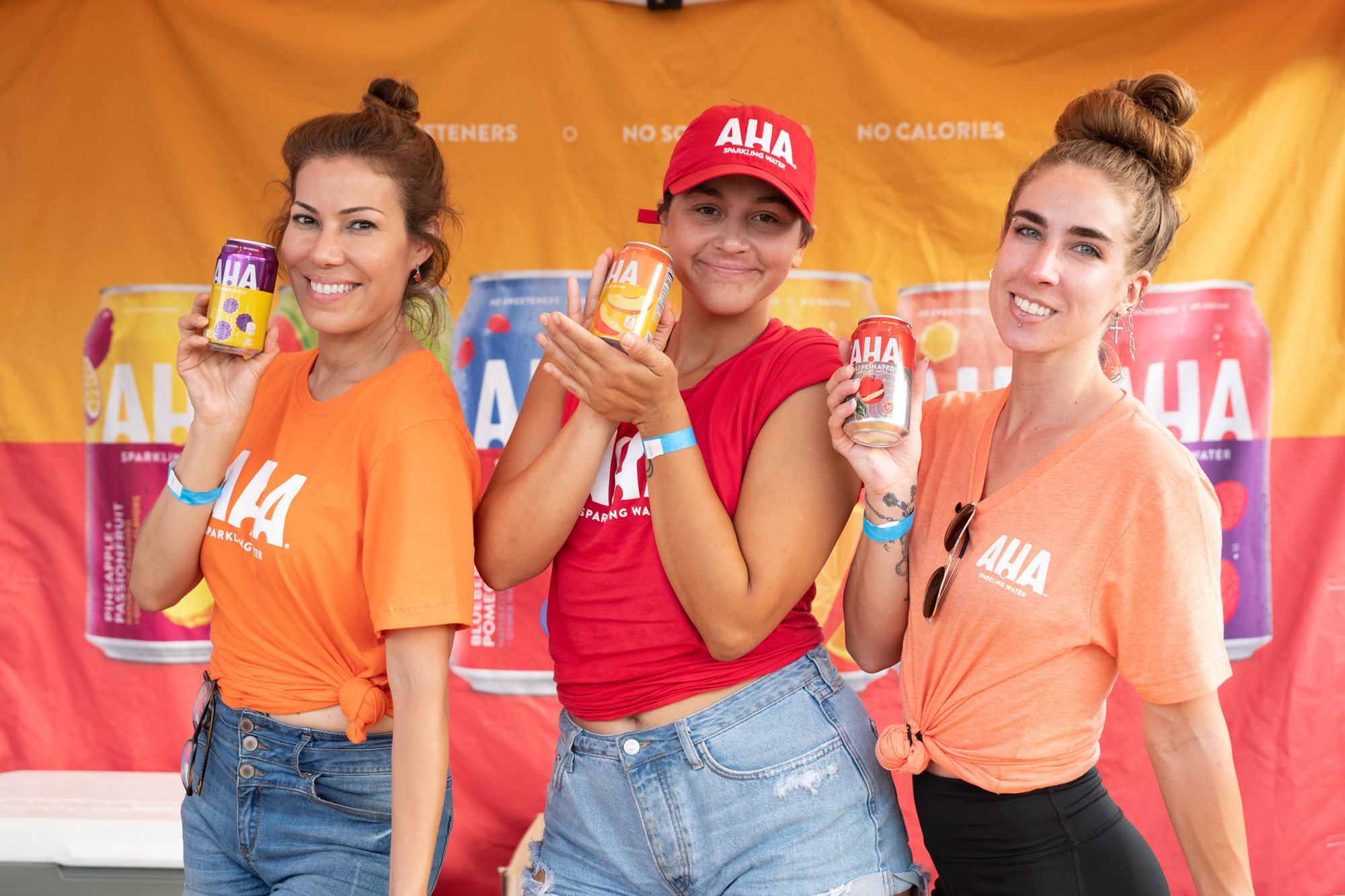 Brand Activations are opportunities for a larger designated area in the prime footprint to promote your brand and distribute product or information. In the past, we've had Verizon, Swimply, SmartWater, and more. We welcome brands, big or small, to activate both Saturday and Sunday in various designated areas. First come, first served. Not all locations are available both days. See map for prices.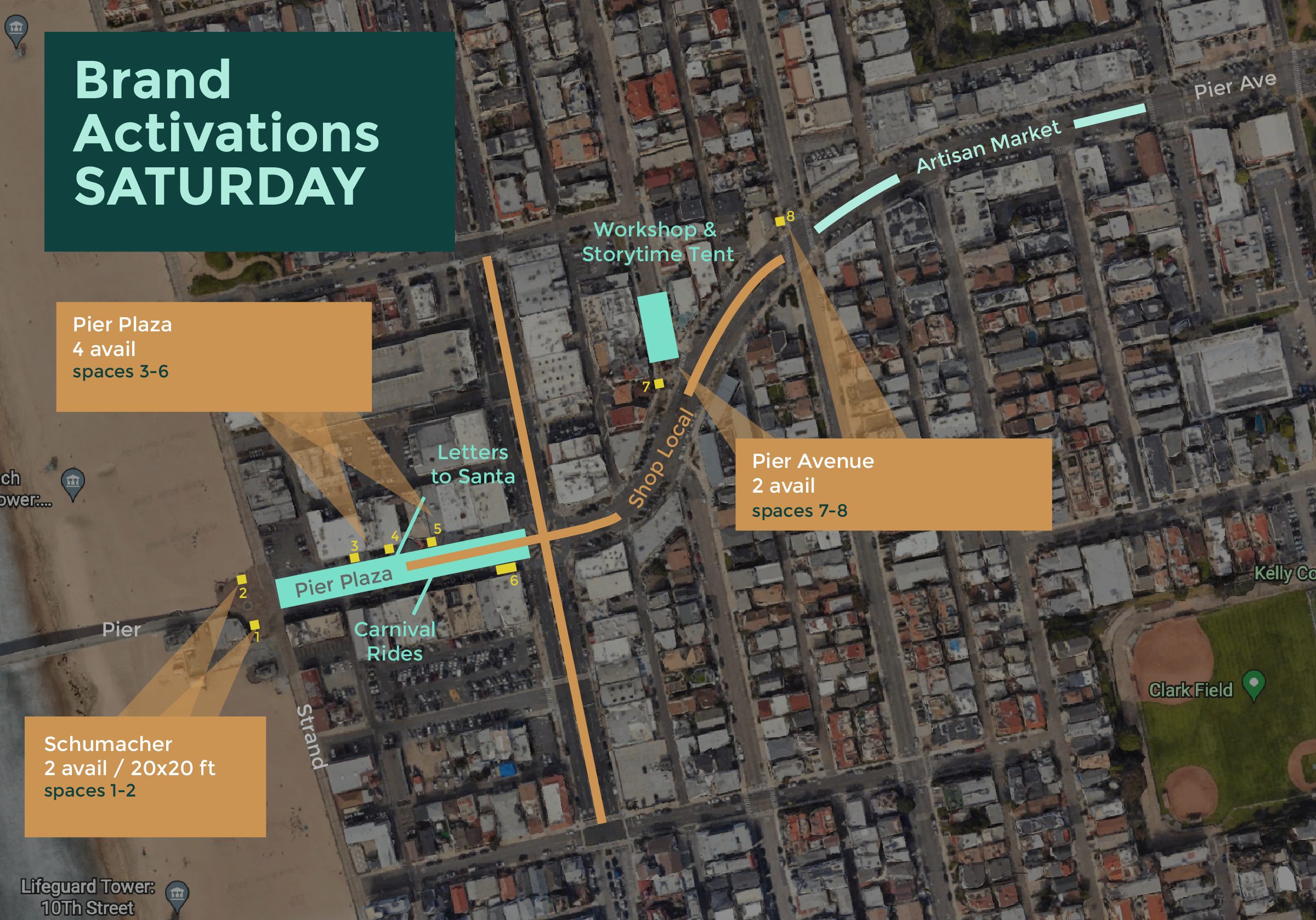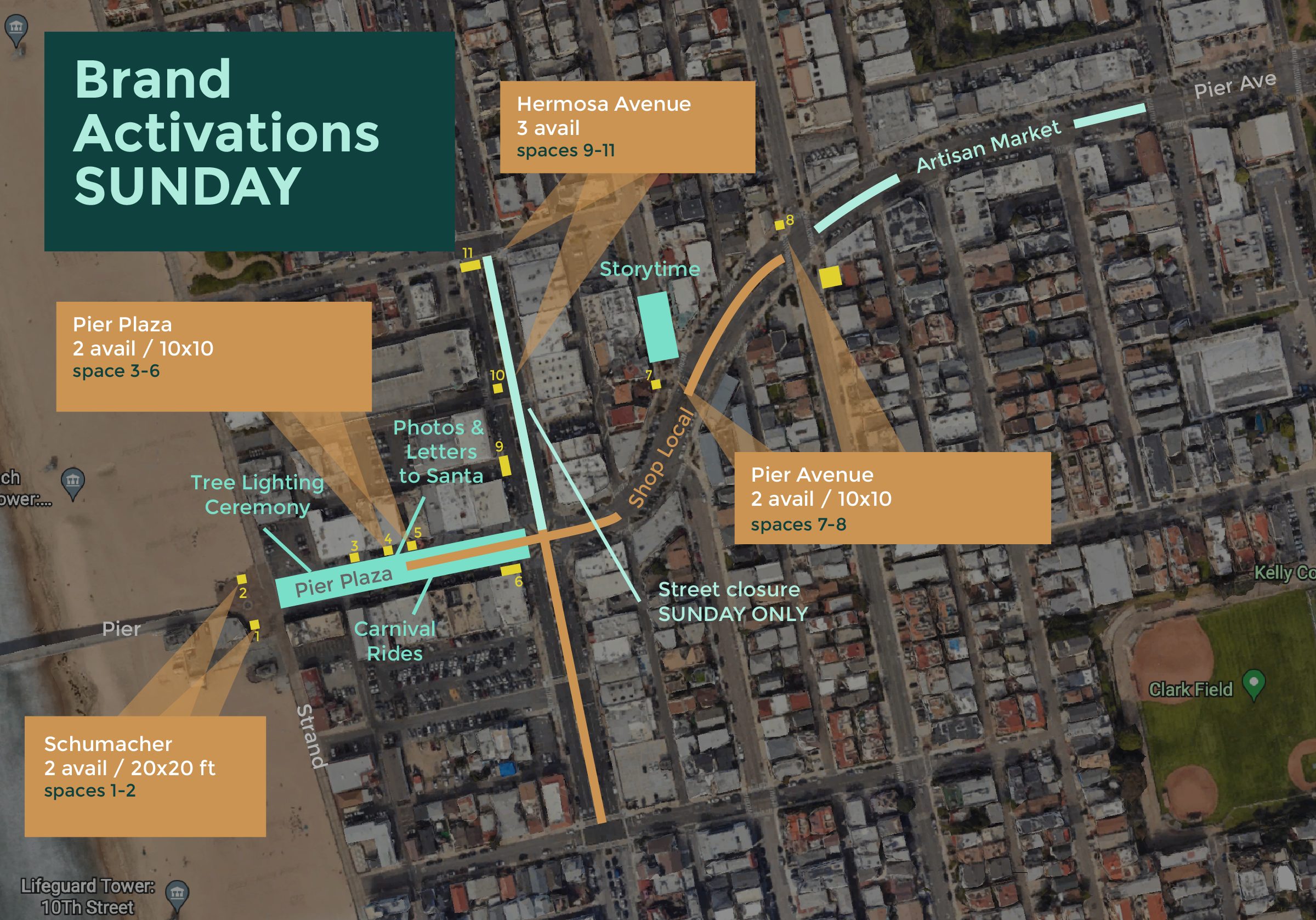 Are you a Chamber member and want to pop-up on the sidewalk on Pier Avenue during Hermosa for the Holidays? We've got you covered—including existing retail storefronts AND virtual or remote businesses. All participating members, including pop-ups, are free with membership. Must be a Chamber member in good-standing before October 1, 2023 and follow guidelines set forth in application.
If you have an existing storefront on Hermosa Avenue or Pier Avenue, your application will default for the spot in front of your business. If you are outside the downtown area, or are a virtual/remote member, we will assign you space on the sidewalk.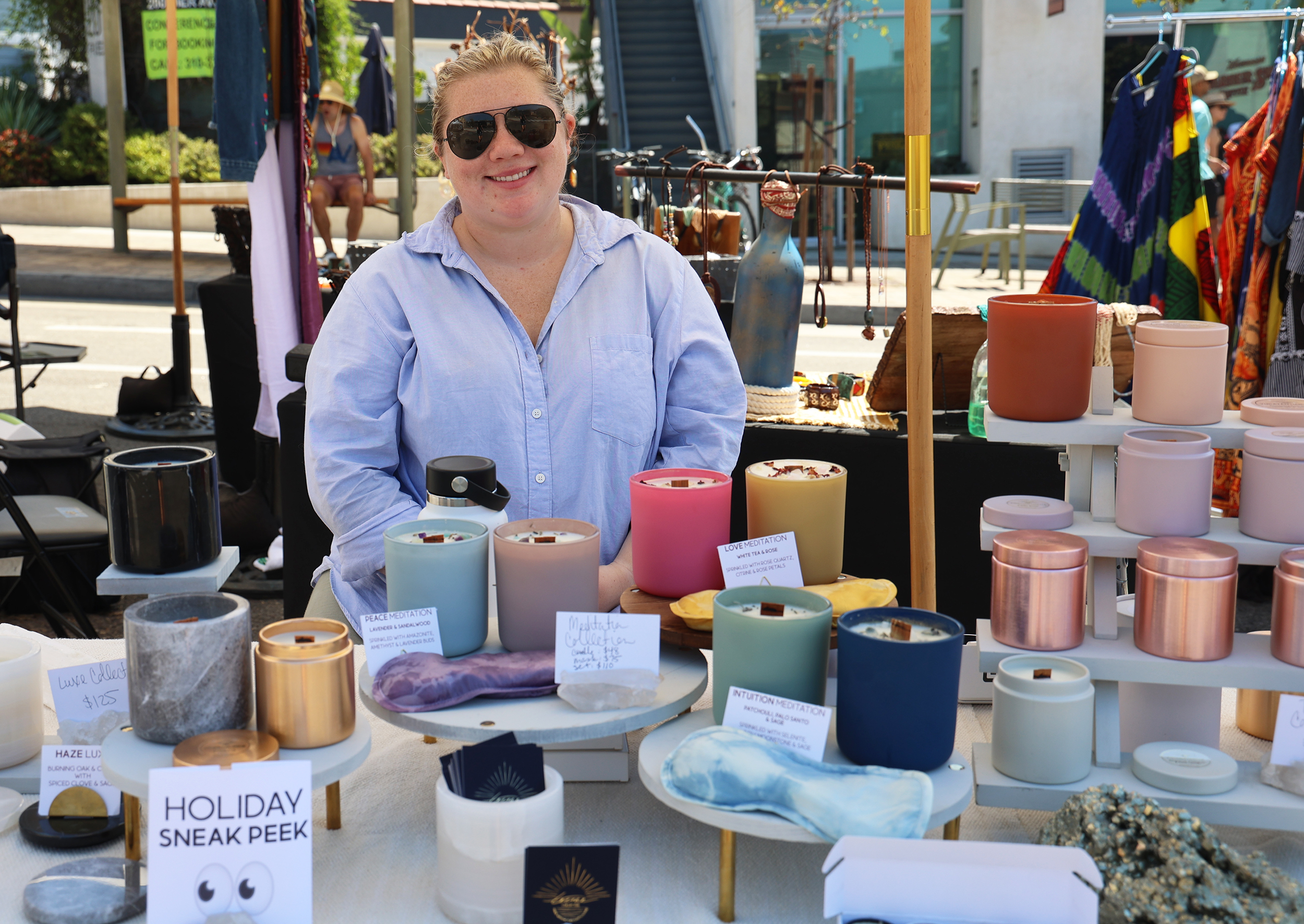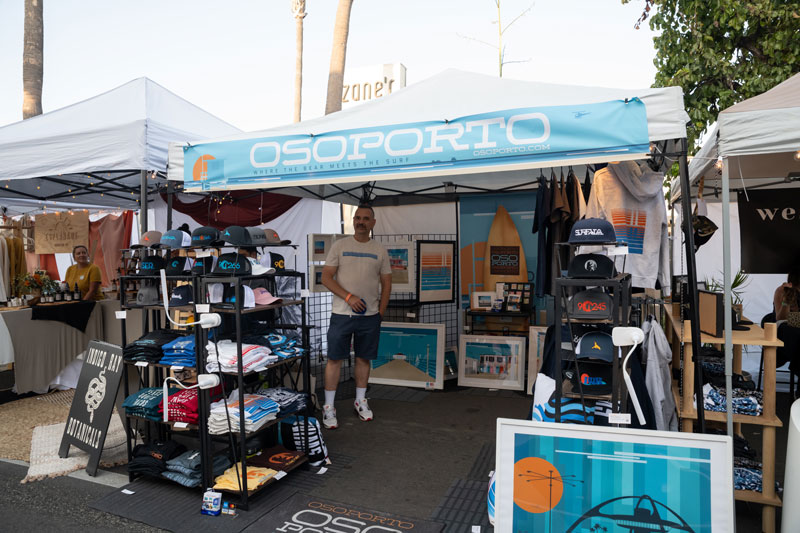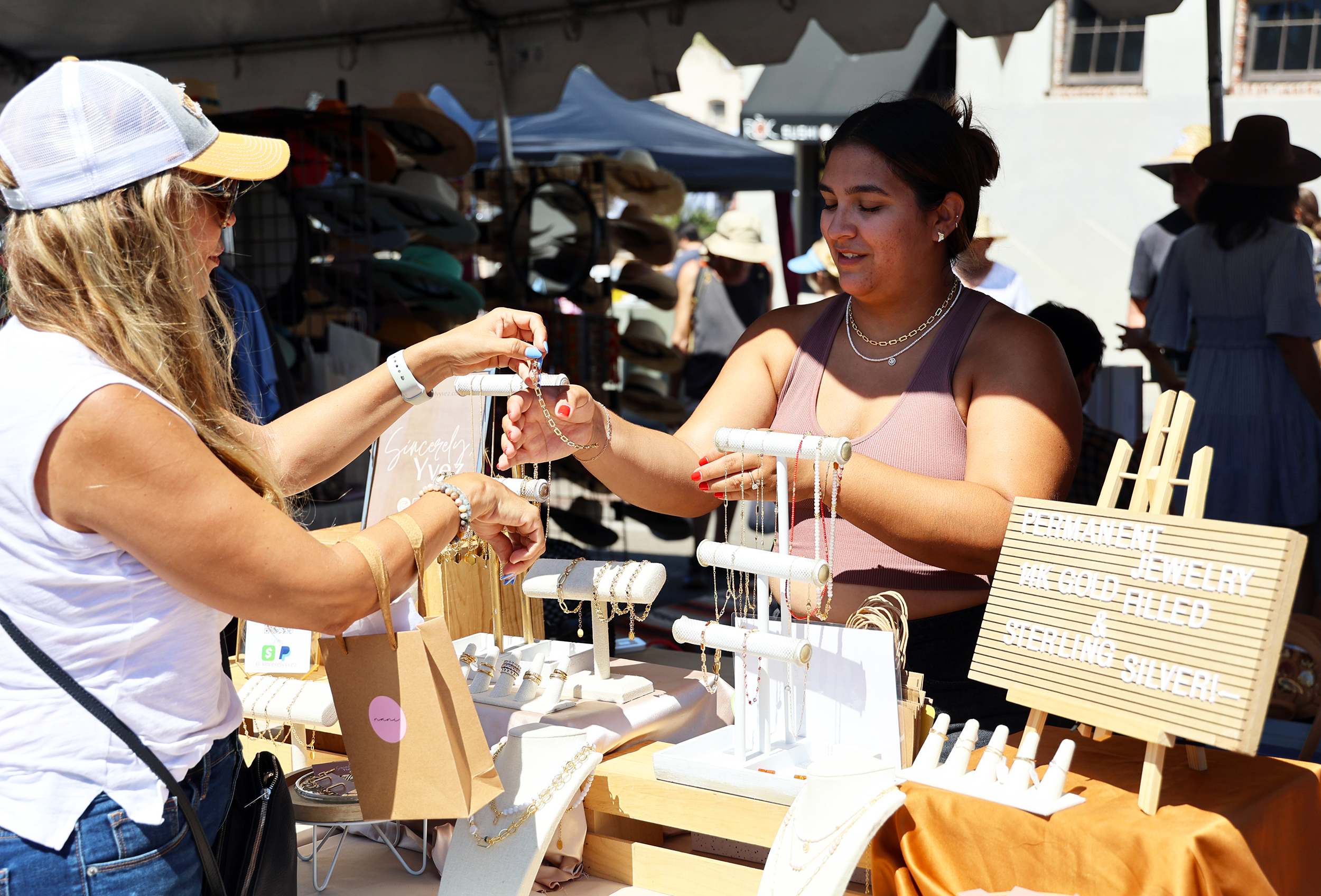 Nonprofits - Giving Village
A fun tradition, our event offers prime location space to local nonprofit members to pop a tent and either promote their nonprofit, provide community games, or sell various goodies. This year there is a $25 charge to participate, but you supply all the goods.
When you apply, you have a choice of offers. One one nonprofit can provide the each bullet item. This avoids duplication. First applied, first served.
Food: Hot Cocoa and cookies
Food: Hot Apple Cider and candy
Food: Water, soda, and baked goods
Food: Unique food item
Game: Ball in a basket
Game: Spin a wheel
Game: Arts and crafts for kids
Game: Ornament decorating
Yep, you guessed it. We need volunteers again to make this magical weekend happen.