Truly Hermosa Magazine & Directory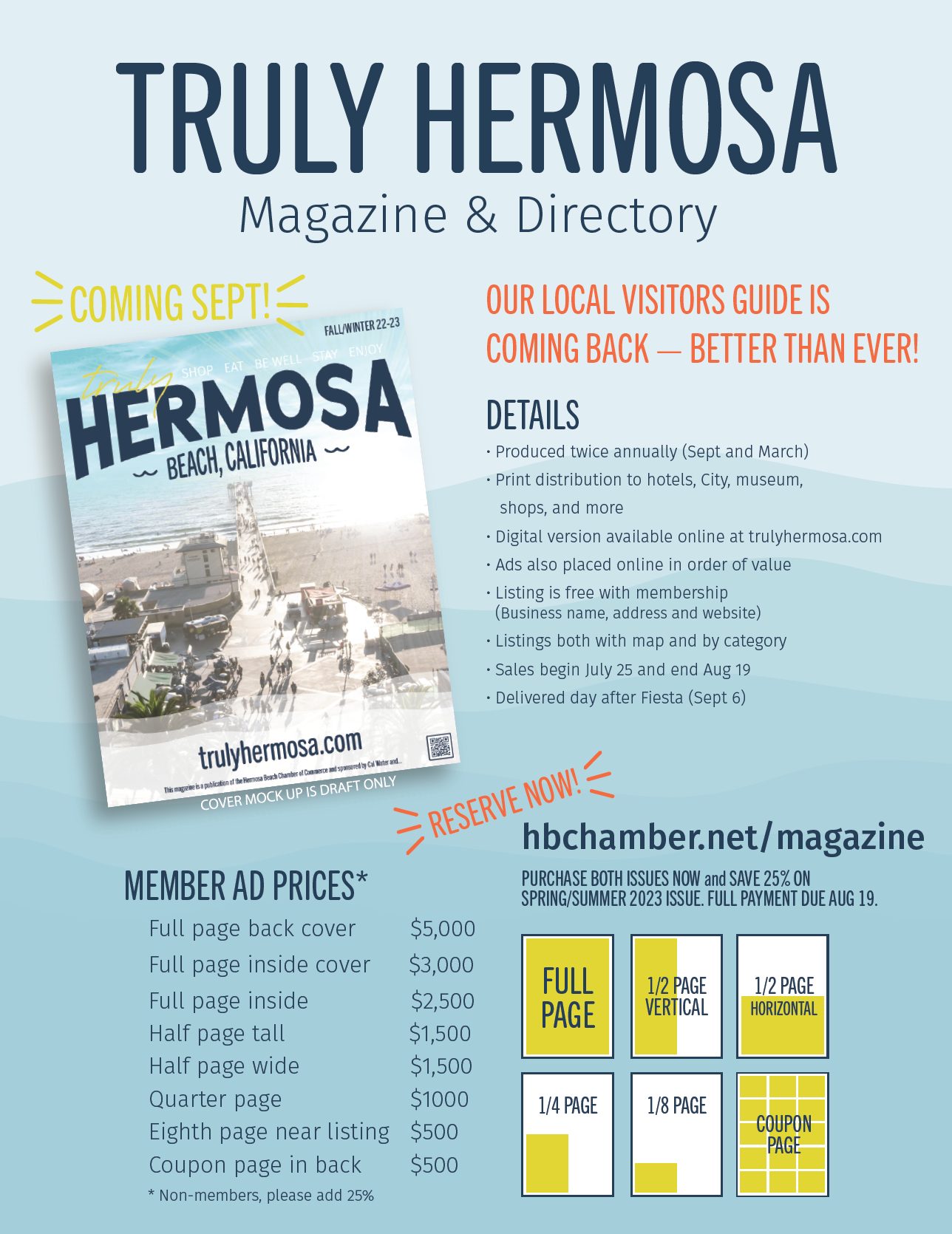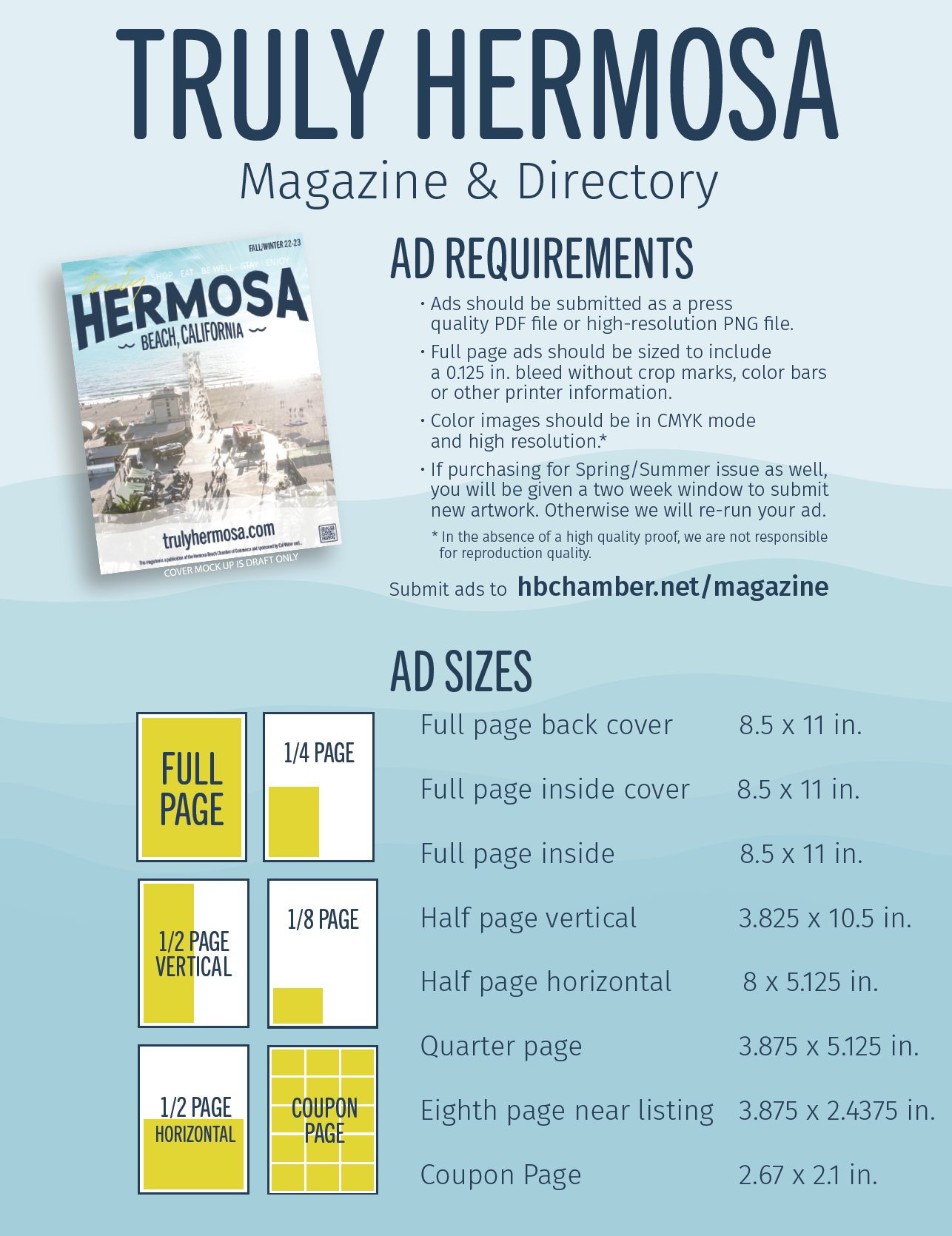 Fill out this form first:
When ready, submit artwork (due Aug 19) here:
ACCEPTING RESERVATIONS NOW - AUG 19
We're excited to bringing back the Visitor's Guide to Hermosa. But our Magazine will be even more. It will include a couple articles, some features of our City, events listing and well as two listings of all applicable members. Only Chamber members can be listed, but ads are available to anyone. We reserve the right to reject an ad.
We will not design your ad for you. But we do have Chamber members would design them for you at a nominal cost. Inquire with president@hbchamber.net.
Although we haven't produced one in a while, we'd love to share Redondo Beach's recently released guide. Check it out to envision what we're doing here.