Truly Hermosa Magazine & Directory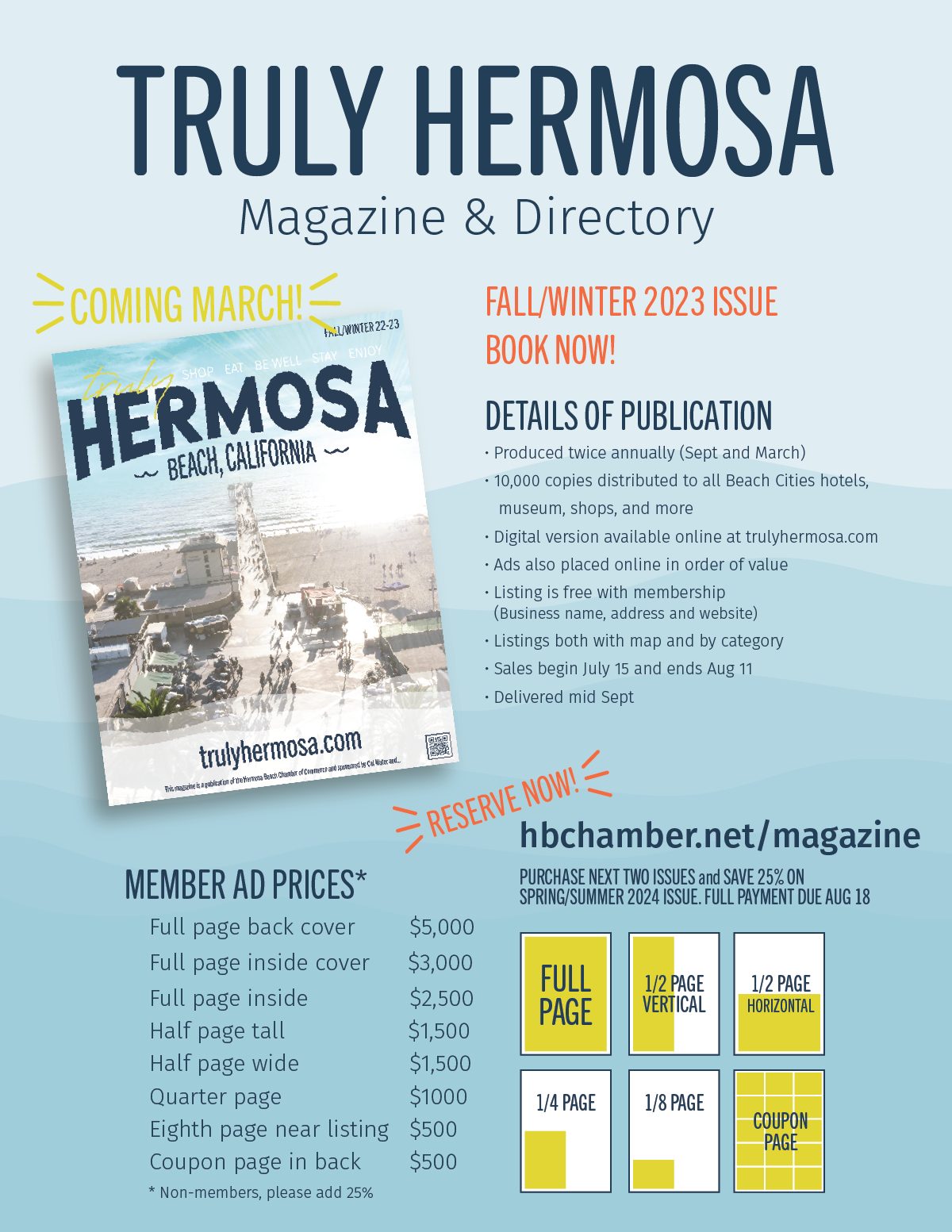 Fill out this form first:
When ready, submit artwork (due Aug 18) here:
ACCEPTING RESERVATIONS NOW (EXTENDED DEADLINE TO AUG 25)
The Truly Hermosa magazine includes articles, some features of our City, events listing, map and two listings of all members. Only Chamber members can be listed, but ads are available to anyone. We reserve the right to reject an ad.
We will not design your ad for you. But we do have Chamber members would design them for you at a nominal cost. Inquire with president@hbchamber.net.